How it all began...
The Wairarapa had a large and active community of artists and craftspeople but no dedicated exhibition space. After the closure of the Masterton Museum and the dispersal of its collection, there was a strong desire among arts supporters to see some evidence of the cultural life of the community. Enthusiastic gallery proponents went so far as to buy, with the aid of public subscription and John Maunsell of Hansells, the foundation work for a future public art collection - a Barbara Hepworth sculpture.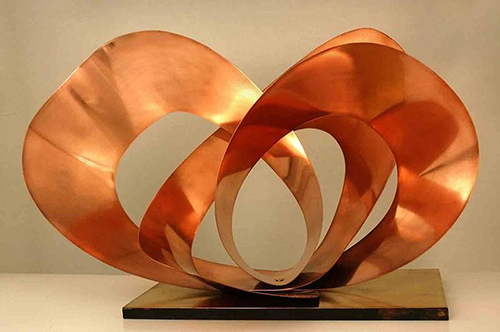 Wairarapa Arts Centre (1969 - 1999)
The Wairarapa Arts Centre was built by the Masterton Trust Lands Trust and opened on 11 October 1969 at a time of increased professionalism in art museums throughout New Zealand. The Arts Centre presented numerous exhibitions and was the home of the national Hansells Sculpture Awards in the 1970s and early 1980s. 
Aratoi Wairarapa Museum of Art and History 
By the 1990s it was evident that the Arts Centre building was inadequate, particularly for the growing collection of art works and Taonga Mãori. It was unable to provide collection space for historic objects, many of which went out of the region to the Dominion Museum (now Te Papa). With a new governance structure in place, planning for a building with all the features of a modern museum began. Masterton Trust Lands Trust provided the land and funded the building and fit-out. Masterton District Council was to provide the bulk of operational funding, with contributions from Carterton and South Wairarapa councils and other local trusts, Eastern and Central Community Trust and Lotteries NZ. Juken Nissho made a generous donation of building materials. 
The new building, Aratoi Wairarapa Museum of Art and History, opened in February 2002. At last the collection had dedicated climate-controlled storage. This has led to collecting beyond art and Taonga Mãori, to items that illustrate the social history of the region.