Aratoi runs a FREE Education Programme Monday - Friday during term time. Each session runs for 70 minutes and always includes a making activity related to the tour. Bookings are essential. Sessions can be adapted for all ages and we are happy to work with teachers to adjust the session. Our programmes are led by our Museum Educators Kate Devenny and Becky Bateman.
Aratoi's Education Programme gives students the chance to connect the past, present and future together through stories, taonga and objects from our community and the wider world.
How to Book
Bookings are made through the School Interviews website: https://www.schoolinterviews.co.nz/ using the code: 77mzz
Please contact our educators at [email protected] if you need help finding a time or day that suits your class. 
All programmes are FREE (with schools to organise their own transport).
2021 Programme 
Rob McLeod: The Banshee and the Lifeboat
Tours available 8 February - 16 April (Term 1) 
Starting the year off with a splash of colour is the wacky art of Rob McLeod. Children will be instantly drawn to the comic book and cartoon styled images of McLeod's bright paintings. This first programme for the year focuses on concepts of ourselves, our personality, as well as human form and colour. 
Behind the scenes at the Museum
Tours available during School Terms, throughout the year 
Delve further into the wonderous world of Museums; examine curious objects from our collection, learn how we preserve and keep them safe, and be inspired to create a mini museum of your own. 
Celebrating Matariki
Tours available 24 May - 20 August (Term 2 and 3) 
Weaving together Māori performance, cultural stories and science, we explore all aspects of the mid winter celebration to understand the importance of the Māori New Year. 
Landstory
Due to recent COVID Level 4 and 3 restrictions, this programme has been postponed until March 2022
At the heart of the Landstory Exhibition are themes which relate to place, home and identity. This Exhibition explores our complex history with the land through personal narratives.  
Portraiture and Identity
Tours available September - 19 November (Term 3 and 4)
Come face to face with portraits from our collection and discover what artists do to to reveal - or hide, the identities of their subjects. Hear stories about the artists and portraits of local significance and reflect on your own identity in a creative way. 
Exploring Printmaking
Tours available 15 November - 10 December (Term 4) 
Enjoy the diverse artworks of our local printmakers in this contemporary exhibition. Experiment with printmaking techniques and make a unique piece of art to take home. 
Under 5's Programme
Designed for 3- 5 yr olds and their carers
Art Explorers: Free gallery tour and art making session
First Friday of the month 10:00am - 11:00am (excluding public holidays)
Bring your little one along to explore Aratoi's current exhibitions with us. Your toddler will listen to stories about how and why art works are made, and start to think of what it means to them. Every session ends with a hand on art making activity inspired by the artworks on display that you little ones can take home and enjoy.
There are limited spaces so please book your spot via our education team. Email: [email protected]
Group bookings are available every Friday for pre-schools and playgroups (during term time). 
Every month we look at a new exhibition and explore a new art making process. 
Session themes for 2021 Pre-school programme are: 
Feburuary: Trees
March and April: People
May: Collection Treasures
June: Pūkana
July: Matariki
August: Surrealism
September: Collection Treasures
October and November: Portraiture
December: Exploring Printmaking
Education Newsletter
Our education newsletter has details on upcoming events and programmes. 
To receive this newsletter please email us at [email protected]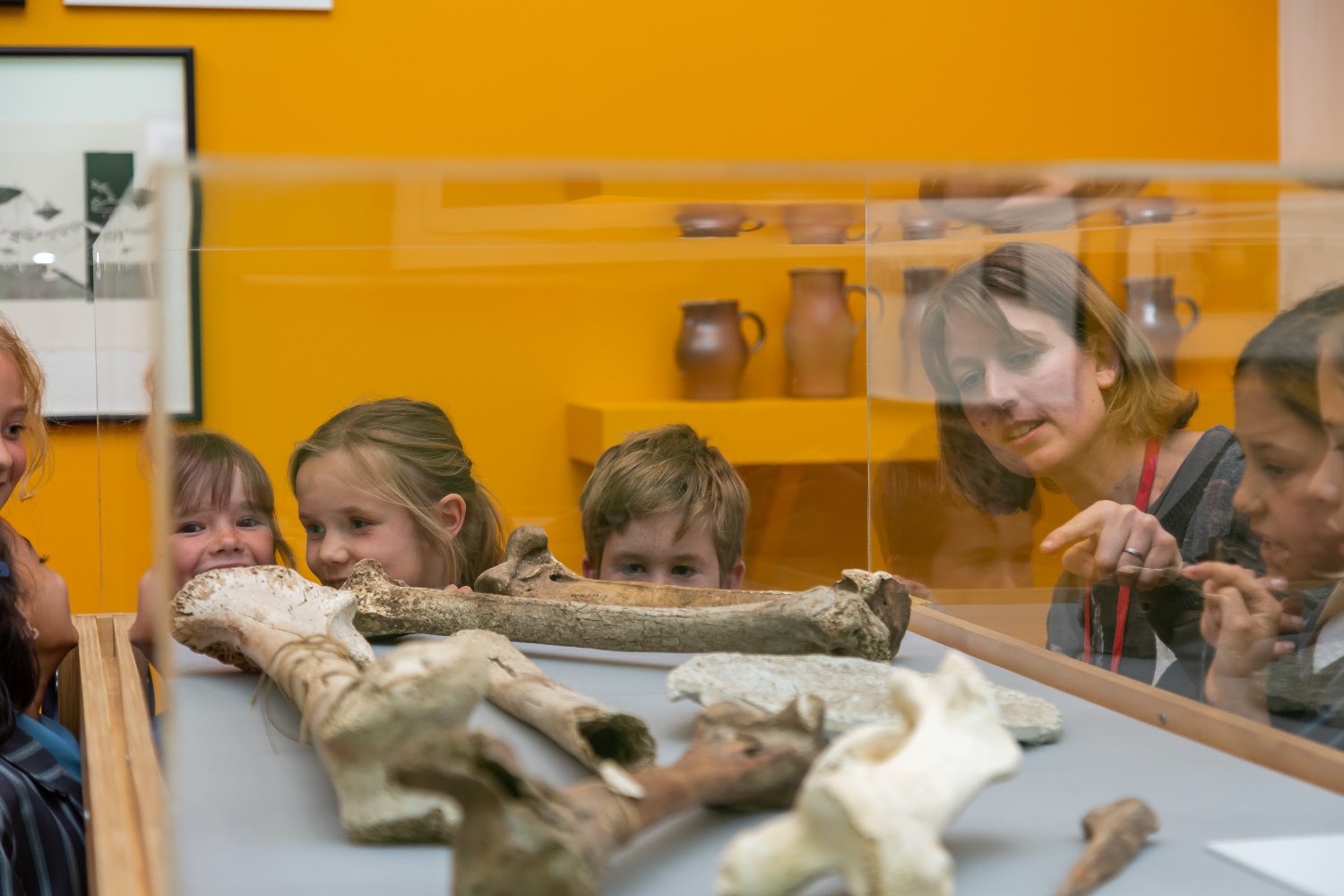 Education programmes are kindly supported by