Aratoi offers a continuous education programme, free-of-charge.
We are happy to adapt the session and activities to fit the needs of your tamariki. 
Our programmes are led by Museum Educators Kate Devenny and Becky Bateman.
Current Programmes 
Fifty / 50 - Fifty Years 
This programme focuses on "50/fifty - 50 years of Aratoi", the art and history exhibition spanning 1969 to 2019.
Aratoi holds our history and tells our stories. Students who take part in this programme will be guided through five decades of local history. Stories of significant art works as well as marvellously curious objects will be shared with students as they gain an understanding of how we see ourselves and the world around us. Finally, students will complete a small art activity designed to explore what identity means to them, before their tour ends.
Sessions are approximately 70 min. long but can be catered to meet each school's needs
Sessions are offered Mondays - Thursdays.
Maximum group size for each session is 30 students with teacher and parent help.
2 - 10 November
A collaboration with Masterton FoodBank, helping to stock their shelves before Christmas!
Bring in non-perishable food and collect a small work of art from our community exhibition.
You and I
A collaboration with Douglas Park School for the upcoming exhibition, 'the body of the work / it does no harm to wonder' with the artist Richard Reddaway.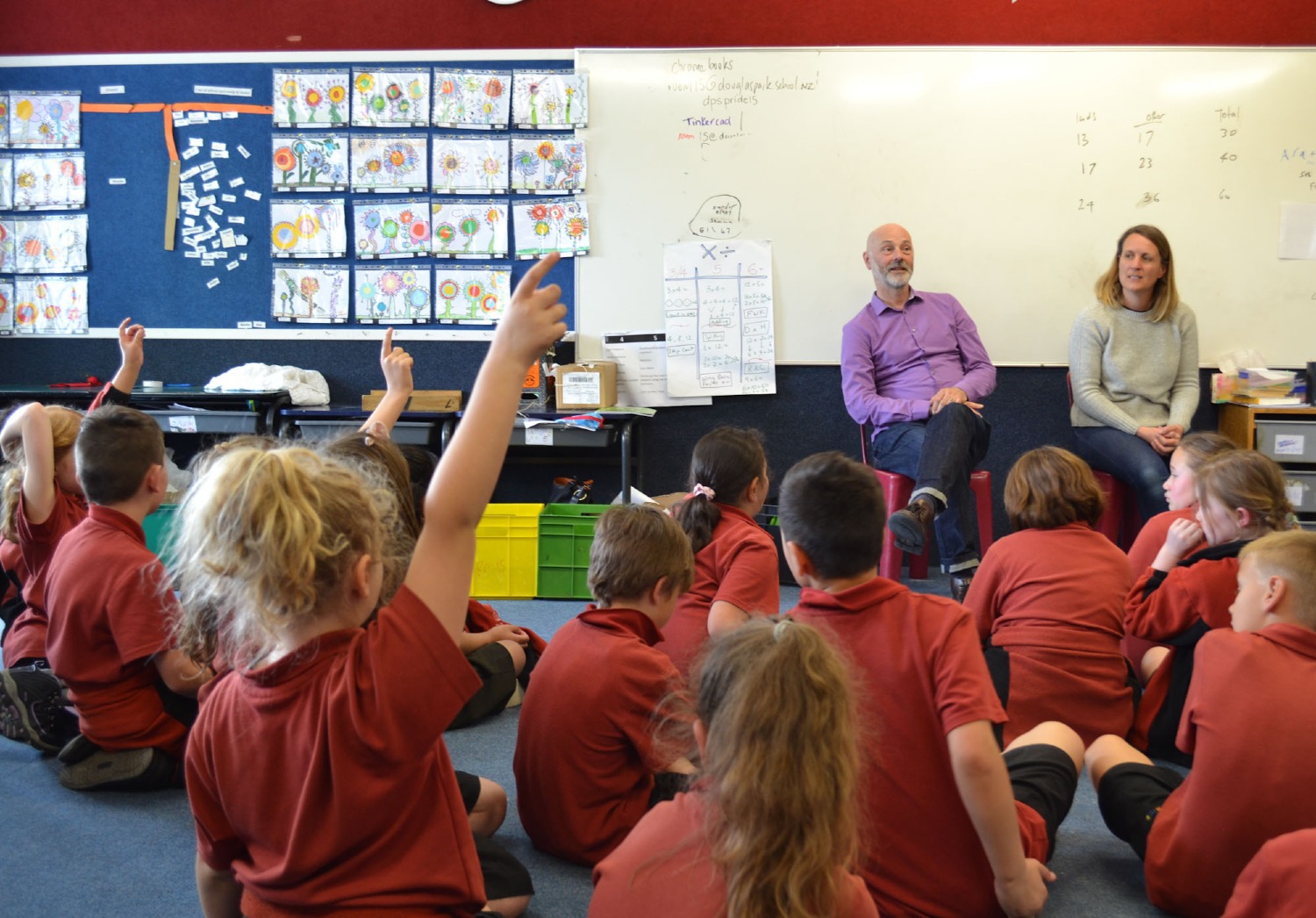 Students at Douglas Park School with Museum Educator Kate Devenny and artist Richard Reddaway
How to Book:
Please book through www.schoolinterviews.co.nz, code: 5yghv
For all queries, please contact:  education@aratoi.co.nz or call 06 370 0001.
All programmes are FREE (with schools to organise their own transport).
Education programmes are kindly supported by
Masterton Trust Lands Trust and the TG Macarthy Trust.