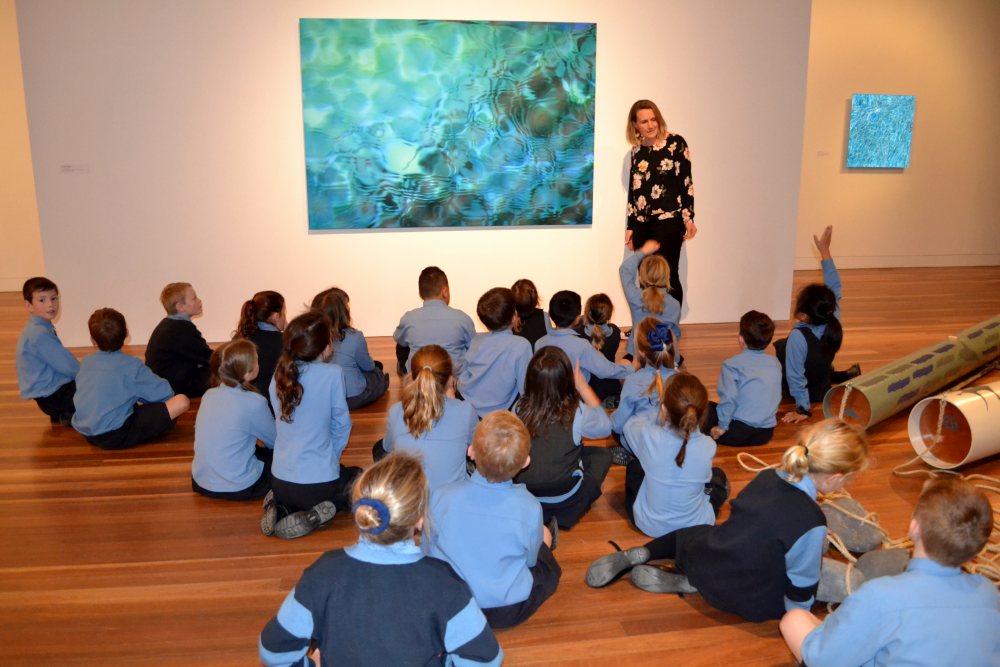 Aratoi offers a continuous education programme, free-of-charge.
We are happy to adapt the session and activities to fit the needs of your tamariki. 
Current Programmes 
Term 2 2019
Water\Way
Traversing multiple disciplines, Water\Way reflects growing concerns for our aquatic world and together, form a conversation around rivers and the water and how we might go forward with to care for our local environment. This exhibition is a must see for any classes studying our local waterways this year. 
Water\Way sessions are available Monday - Thursday 29 April - 4 July 2019.
Sessions are approx. 70 min. long and are led by an educator.
This programme, including activity, is FREE (with schools to organise their own transport).
Maximum group size for each session is 30 students with teacher and parent help.
How to Book
Please book through www.schoolinterviews.co.nz, code: 5yghv
For all queries, please contact education@aratoi.co.nz or call 06 370 0001.
Upcoming Programmes
Top Art – New Zealand wide Secondary Art Portfolios or Excellence
Top Art is an annual touring exhibition featuring a selection of the NCEA Level 3 portfolios that achieved Excellence in Visual Art in the previous year. Five streams are covered: design, painting, photography, printmaking and sculpture.
Showing: 19 – 23 August 2019.
Kindly supported by