Date
14 October 2017, 8:30pm - 9:30pm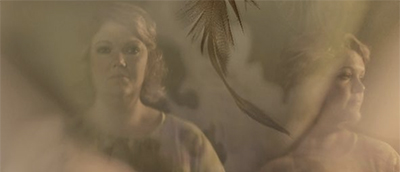 Paeakau, The Opera, is a unique combining of classical voice, traditional Maori singing, and Te Reo Maori and English narration to an electric guitar and taonga puoro soundscape. Beautiful and rich, Paeakau tells the story of a young woman's journey to her own Maoridom, and to her powerful destiny, forged centuries before her birth.
The role of Paeakau will be performed by dramatic soprano Holly Winterwood and joined by the recorded voices of prominent New Zealand artists Rawiri Paratene as The Narrator and Whirimako Black as The Ancestress, Whaiora
Composed by Holly and Zac Winterwood. Libretto by Michele Hawkins.
Paeakua was commissioned by the Wairarapa Arts Festival Trust specifically for Kokomai 2017. Holly and Zac have been composing and performing together since 2013. They create and record music under two guises, Silver Lillies (acoustic atmospheric folk) and Otamo (ambient soundscapes), and are delighted to present this original piece of work to the Festival.
Ticket Information: Adult GA: $39.00 Purchase tickets.