Date
13 April 2018, 5:30pm - 9:00pm
Location
Aratoi Main Gallery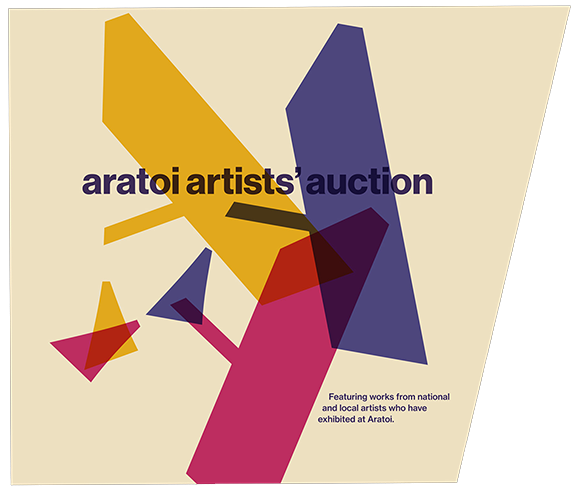 ARATOI ARTISTS AUCTION:
13 April, Viewing from 4:30 pm only

Exhibition Viewing:
7 – 12 April 10 am – 4.30 pm,
Bidding: Register on arrival at Auction.
Absentee & telephone bidding will also be available.
Tickets to Auction $35.
Printed Auction catalogue free with ticket purchase.
Robin White Screenprint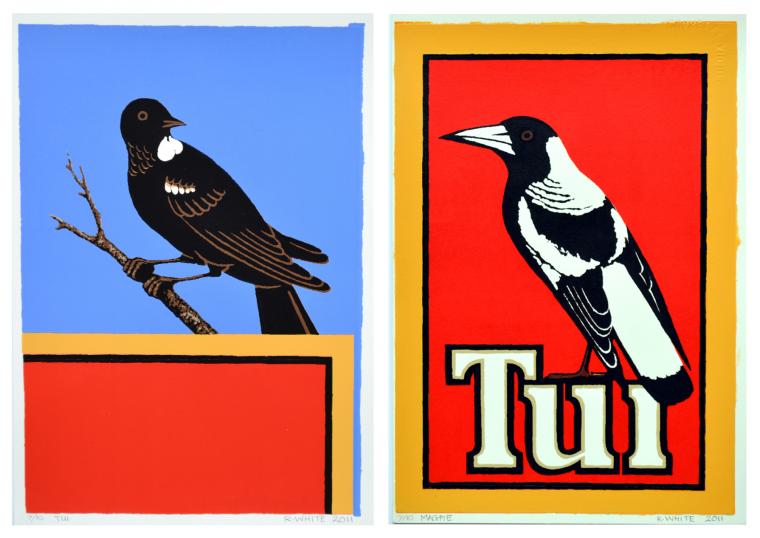 "The 'Bird Watching' series emerged out of my reflections on the social, cultural and environmental issues that were so effectively presented in the Wairarapa Moana exhibition at Aratoi in 2010. From among the birds in the set of screen prints these two, the 'Tui' and 'Magpie', tell a story of invasion and appropriation." Robin White.
Prize Draw,(value $4900) Tickets $20.00. Limited to 400
Tickets available from Aratoi or contact Stephanie; schilcott4@gmail.com/021 0879 9097
Aratoi Wairarapa Museum of Art and History in Masterton, with its history of excellent exhibitions, inspiring community programmes, and its Collection of about 4,000 Māori taonga, social history items, and art from the colonial to the contemporary built up since the 1960s, hosts the Aratoi Artists Auction to fundraise for the public institution and to showcase artists who have exhibited at the Museum in the past. About 75 works of art – from under $500 to over $10,000 – will be available to purchase.
Participating Aratoi artists include Robin White, Milan Mrkusich, Elizabeth Thomson, Ans Westra, Virginia King, Neil Dawson, Gavin Chilcott, Gregory O'Brien, Crystal Chain Gang, Gina Jones, Paul Martinson, Kate Small, Anneke Borren, Rebekah Farr, Stephen Allwood and many others from the Wairarapa and beyond.
The Auction represents a rare opportunity to view, and attain, Triptych: Homage to Rodchenko, 1966, a major work by Milan Mrkusich (b. 1925), one of New Zealand's greatest living painters. Mrkusich had exhibited at Aratoi in 2014/2015, the first major public exhibition of his work from the 1990s. Art historian Edward Hanfling considers the triptych "a pivotal and monumental painting".
Aratoi Regional Trust is deeply grateful to all the artists, galleries, businesses and individuals whose goodwill has made this event possible; together, they trust the Auction will help sustain Aratoi into the future. Like many publicly funded institutions, the Museum faces severe fiscal constraints, and the Auction is part of a new initiative of the Aratoi Board to raise necessary funds over the next ten years.