New Zealand Pacific Studio, an international centre for the arts, exists to provide a space where art - in whatever form - can live and thrive.

Over the past fifteen years, the five-acre facility at Mount Bruce has hosted hundreds of artists who develop their personal creative work and also give to the Wairarapa/Tararua community through concerts, workshops, school visits, exhibitions, lectures and more.

ART IS A LIVING THING features artists, in 15 countries, who have lived at the NZ Pacific Studio over the past 15 years.

The exhibition includes paintings, photography, music, films, books, sculptures, a site-specific installation, and more; work by Kate Coolahan, John Bevan Ford, and Pippa Sanderson in the NZPS art collection; projections of film, music videos, animation, and poetry; and historic items from the 1911 homestead that acts as the base for NZ Pacific Studio.

View 'Art is a Living thing' video
There will also be live performances, because art is a living thing.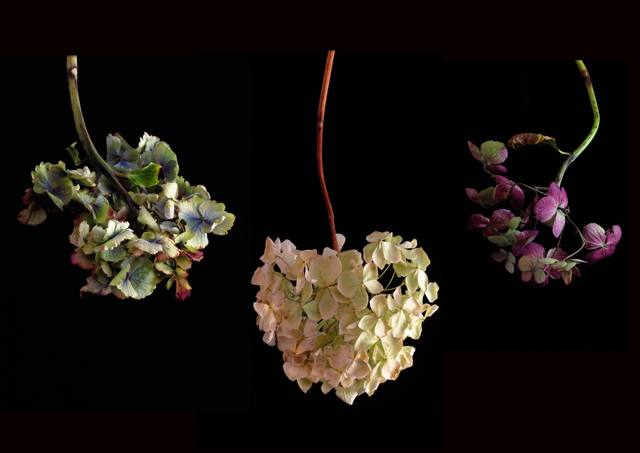 Three Hydrangea, Rita Dibert.