In partnership with Masterton District Council and with the generous support of Masterton Trust Lands Trust and Trust House, Aratoi presents: the acclaimed photography exhibition 'Hard on the Heels', by leading New Zealand photo journalist Peter Bush - returning to Masterton this winter.
The exhibition, was originally created to commemorate New Zealand's hosting of the Rugby World Cup 2011 and debuted at Aratoi Wairarapa Museum of Art and History in 2010, before touring 13 locations around the country. It now returns to Masterton.
The exhibition features 95 of Bush's personal favourite photos that were taken over an incredible 60-year period. The photos include great All Black moments, controversial and contentious moments and candid behind-the-scenes shots. It features All Black legends from Sir Brian Lochore, Bob Scott and Sir Wilson Whineray, to Ian Kirkpatrick, Colin Meads, Graham Mourie and Jonah Lomu, along with star players from other rugby nations.

This time around, the exhibition is presented in a unique way.

It begins at Aratoi Museum, located on the corner of Dixon and Bruce Streets in Masterton, then follow a trail with photographs and rugby balls appearing in the shop-front windows along Queen Street before concluding at the oldest bookstore in Masterton,
Hedleys. Here a large collection of photographs will be on display as well as the rare book The Lions: The Complete History of The British and Irish Rugby Union Team 1888 - 2005 and over 100 other specialty rugby books.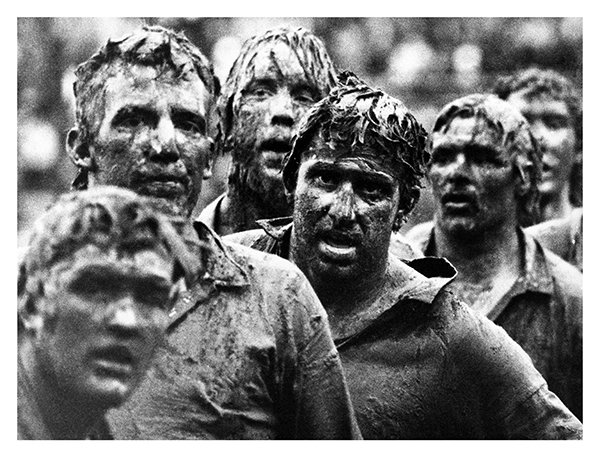 NZ Juniors vs British Isles, Athletic Park, Wellington, 1977.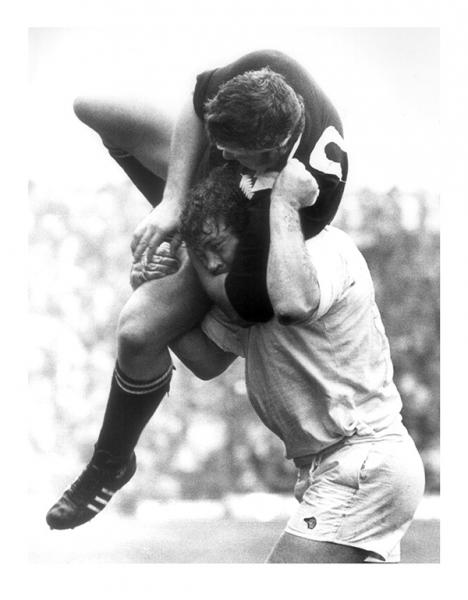 NZ vs London Counties 1978. (Andy Dalton being ejected from the field).
Toured by