The exhibition surveys Richard Reddaway's work from the 1980s to his current practice, exploring enduring themes and tracking them in relation to the socio-political contexts in which they were made.
It is the artist's first survey exhibition and includes sculpture from the mid-1980s, photo-montages from the 1990s, recent sculptural objects and new collaborative work.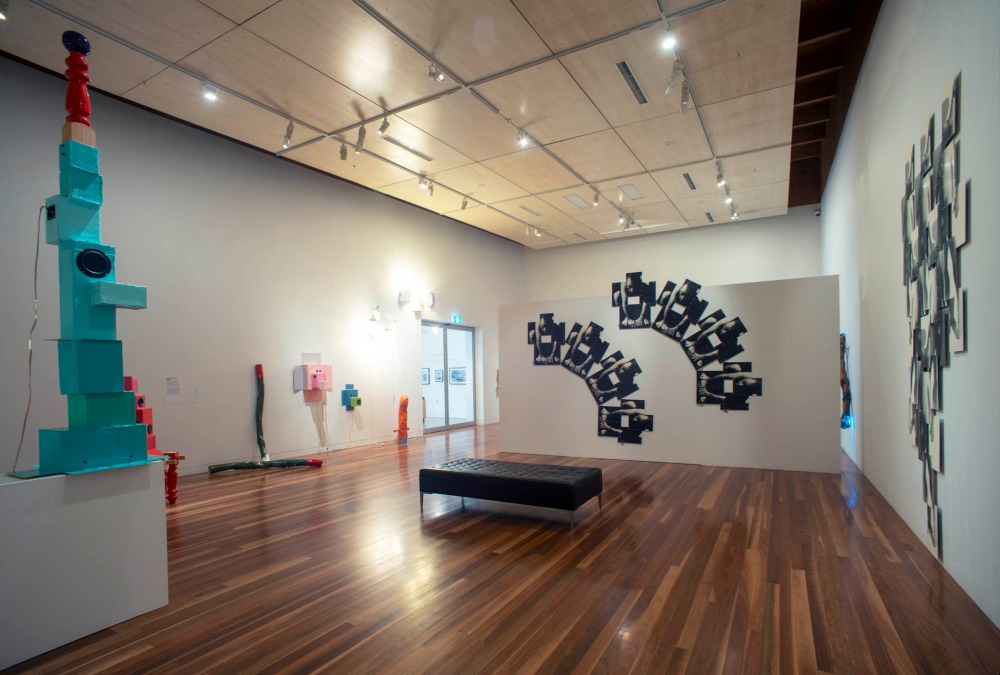 The exhibition also features fantastical work created in collaboration with Wairarapa Embroiderers Guild, Henley Mens Shed, Wairarapa Spinners and Weavers Guild.  Stories by Douglas Park School students are also on view in a video.
Curated by Janita Craw, the exhibition will be accompanied by a publication to be launched in 2020, edited by Kate Linzey, designed by Anna Brown and Jo Bailey, and with contributions from Sophie Jerram, Tim Corballis, Andrew Gibbons, Emit Snake-Beings, Bridget Riggir-Cuddy, Owen Connors and Julian Holcroft.
Exhibition Opening: Friday, 22 November, 5:30pm
Guest speaker Prof Huhana Smith
Artist & Curator Talk: Saturday, 23 November, 11am
Exhibition continues until 23 February.
Exhibition & publication developed in partnership with
Whiti o Rehua - Massey University School of Art

Kindly supported by