A showcase of contemporary printmaking by selected Wairarapa artists.
Printmaking techniques include etchings, linocuts, woodcuts, screen prints, collagraphs, lithographs, intaglio and relief printing. 
Non-monetary prizes will be awarded. Entry information below.
Independent selector: Liz Bondy
Organisers: Jo Lysaght, Linda Tilyard and Nick Brandon 
AWARDS:
Most Technical Award: Linda Evangaline-Smith, In the Bush, Screenprint
Most Experimental Award: Jacqui Clarke, Mesquite, Monoprint on clay
Best Mood and Atmosphere: Linda Evangaline-Smith, Just After Sunset, Monotype,
Highly Commended Award: Sandie Fletcher, I Hope You Brought the Ball, Linocut
People's Choice Award -- to be announced at the close of the exhibition
EXHIBITING ARTISTS:
Mary Blackmore, Nick Brandon, Stephanie Chilcott, Jacqui Clarke, Annie Doornebosch, Ethan Eade, Linda Evangaline-Smith, Sandie Fletcher, Laura Garland, Rosalie Jurczenko, Wendy Kempsell, Jo Lysaght, Rebecca Macfie, Sandi Maddox, Millie Ogg, Karena Patricia, Sam Te Tau, Linda Tilyard, Meg Waddington, Adam West-Watson, Kirsty White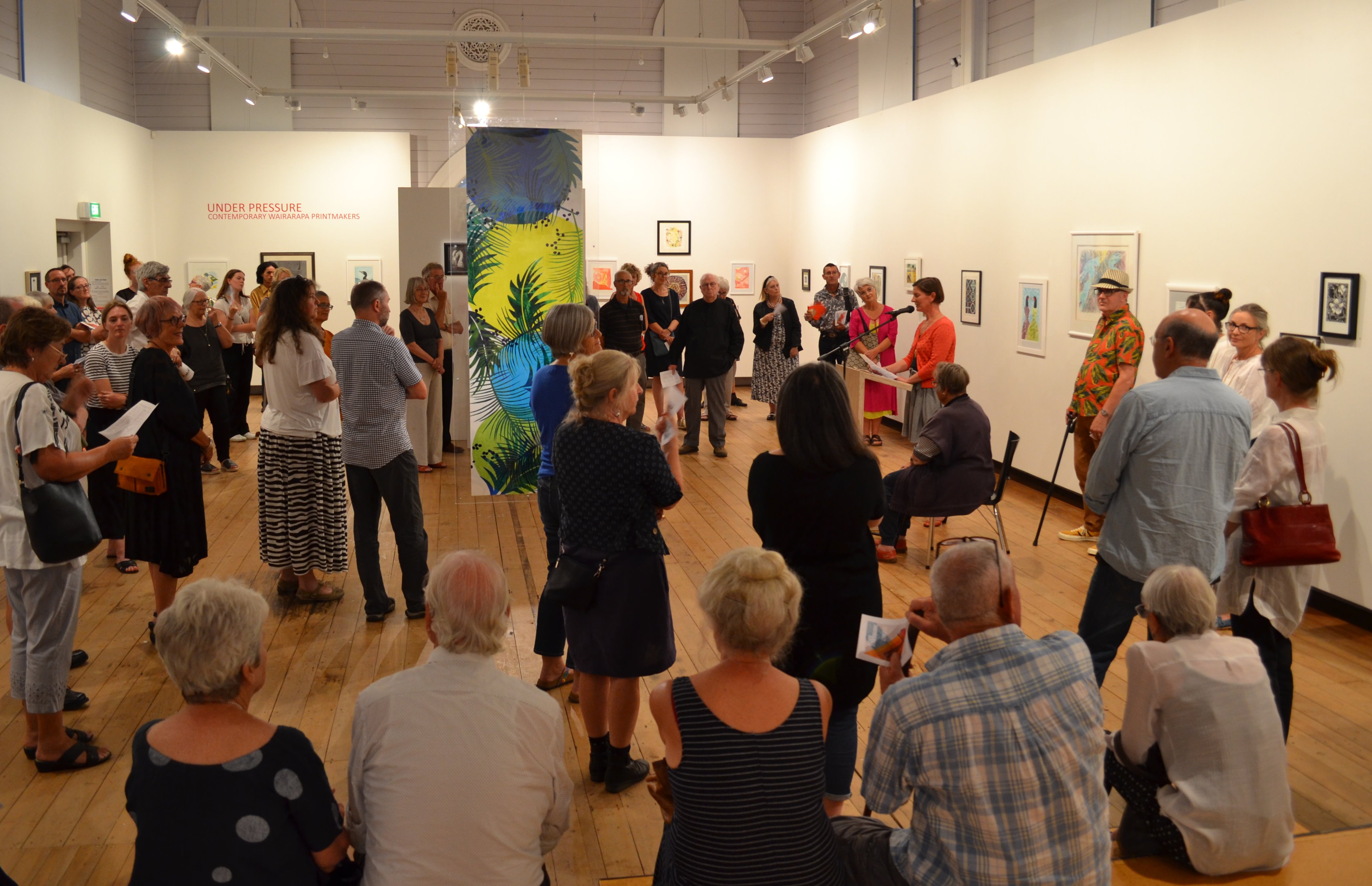 Opening: Friday 21 February 5.30pm. All welcome                                                               
Public Talk: 22 February 11am with artists Nick Brandon, Jo Lysaght, Linda Tilyard. All welcome.   
Mezzotint demonstrations: Saturday, 22 February, 12-2pm with Dutch International Mezzotint Ambassador Nan Mulder. Aratoi Foyer. All welcome.    
Tenderness by Nan Mulder: 11 February - 29 February An exhibition of five Mezzotints in the foyer.