Before moving to Blenheim six years ago, Jim Campbell ran Masterton's gallery and art supply business, Colours for Art. He is returning (digitally) to the Wairarapa with an exhibition of new work, emphasising shape and colour.
Mainly known for his watercolours, The Very Subjective Exhibition shows Campbell experimenting with vinyl and gesso, inspired by Piet Mondrian (De Stijl movement 1917-31) and the geometric abstraction of Ilya Bolotowksky.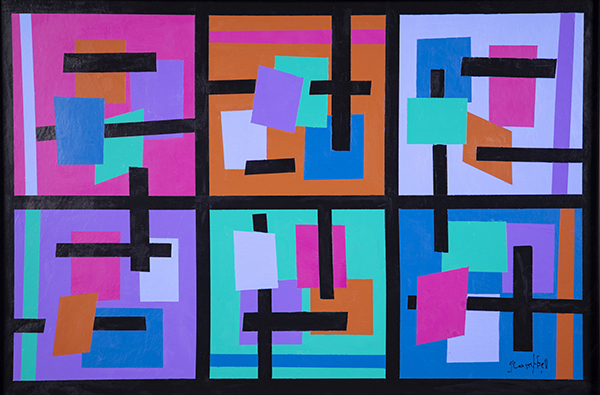 For Jim, the exhibition title explains it all. Subjective means, in the eye of the beholder, and the works were created mainly for himself as a way to expand and extend his thinking. These paintings are not like the watercolours, landscapes or acrylics he is known for, but the artist is challenging himself; taking risks.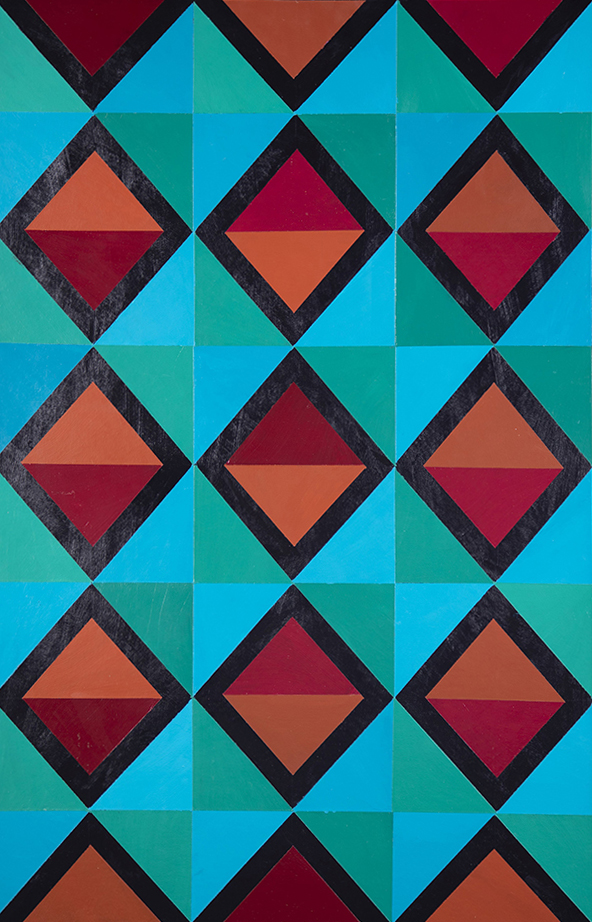 He explains his process: ʺI start with several simple pen sketches on A4 paper, balancing shapes and designs, creating motion and flow. The thoughts and ideas start to take shape into coercive forms. Colours are decided from swatches and coloured card cut-outs, arranged and rearranged on my prepared gesso board and layered by several coats of Payne's grey, my base colour. The final composition is sketched directly on with pastel pencils and I begin layering each area with the selected colour. Painting with vinyl or acrylic over a gesso base gives me the option to build up texture or apply a smoother, flatter finishʺ.
Almost a decade ago, the artist donated his iconic watercolour Wairarapa View to the collection of Aratoi. The Wairarapa landscape with its long views, vast windy skies and the changing light on hills and mountains that border the central plain, left a deep and lasting impression on the artist. It is irresistible to many local artists who paint it in its shifting moods.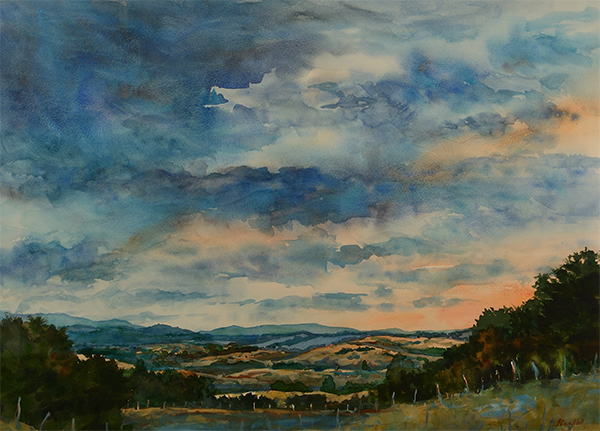 Being confined to a wheelchair after a rugby injury in his 20s did not limit Jim Campbell's love of painting, but he had to develop his own techniques to cope with limited arm movement.
Self-taught, he was also a member of the Masterton Art Club, which will celebrate their centenary in 2021. Campbell's work has great popular appeal; it is part of many Wairarapa homes and appeared in a number of exhibitions at Aratoi.
Jim, congratulations on this wonderful exhibition!
All works in the exhibition will be for sale and range between $1000 – 1250.
Enquiries: [email protected]