The Aratoi community is really saddened by the death of Wairarapa artist Jan Eagle. Jan, a strong supporter of Aratoi and the former Wairarapa Arts Centre, was a prominent artist in our region over several decades.
She held solo exhibitions titled The Urban Provider (2007), Space to Space (2009) and Heavenly Communications (2014) at Aratoi. Jan regularly contributed to the Friends of Aratoi Arts Review and the Little Jewels fundraiser, and exhibited with the Main Artery group. Her work was a celebration of life: bright, quirky and full of meaning. Jan recently sold a beautiful work in the Aratoi Artists Auction, which appropriately went to a Greytown home.
To honour Jan's memory, her oil painting Saturday (1983), held in the Aratoi collection, will be on display in the foyer from tomorrow on. Visitors may sign a book which will be passed on to the family.
Jan's contribution to the Arts scene in the Wairarapa will be sorely missed.
The Aratoi Regional Trust, the Friends of Aratoi and its supporters extend their sympathies to the family.
The funeral will be held tomorrow at St Luke's Church, Greytown at 1pm, Friday 10 August 2018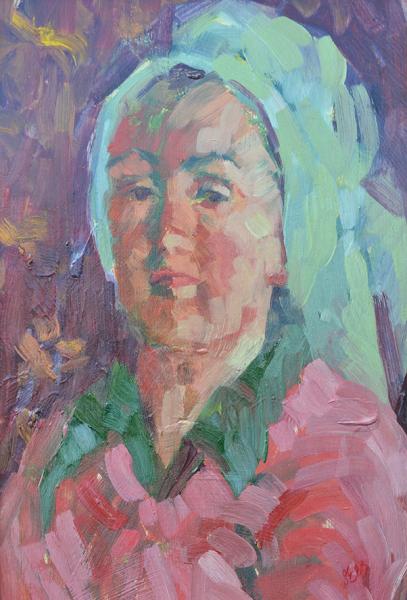 Jan Eagle, Saturday (1983)