Christmas has come a few weeks early for Aratoi: Wairarapa Museum of Art and History after Tranzit Group confirmed a sponsorship deal over the next three years.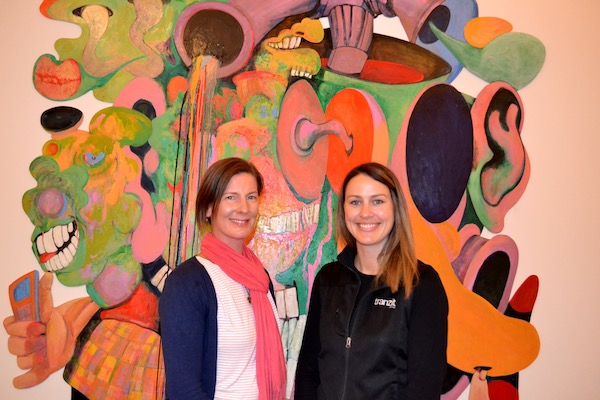 Aratoi Director Susanna Shadbolt says the sponsorship solidifies an already strong partnership between the two Masterton based establishments and the funding will be put towards general operational costs, staging exhibitions and into Aratoi's popular Education Programmes.
"Tranzit has long been a wonderful partner transporting students to and from Aratoi to attend our Education Programmes and to attend our regular exhibitions," she says.
"This sponsorship deal, which is for the next three years, will enable our hard-working team to continue to stage exhibitions and to deliver high quality education programmes that give Wairarapa students the chance to connect with the past, present and future through stories, taonga and unique learning experiences."
Ms Shadbolt says many education programmes are linked to major exhibitions such as Wairarapa Moana, which had 70 artworks by students in the main foyer called "Teeming Tuna" and Te Marae o Rongotaketake, which saw 3,000 students attend over a four-month period.
Tranzit's Director of Sales and Marketing Jenna Snelgrove is proud to support Aratoi and says the sponsorship makes perfect sense.
"We are proud to support another long-standing local establishment and in particular, one that provides creative Education Programmes that benefit the whole community," she says.
Tranzit Group is an award-winning, fourth-generation family owned business founded in Masterton in 1924. The transport and tourism company now operate over 1500 vehicles and employs a team of over 1300 nationwide.