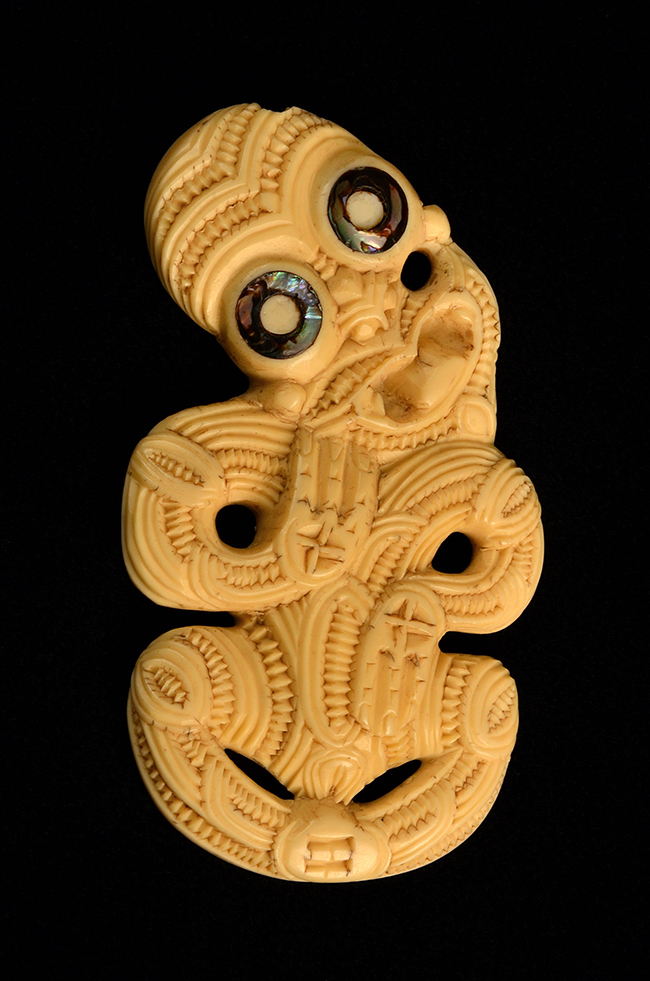 Although the material used to make this Heitiki was recorded as bone, it didn't look like bone, it was too smooth and without blemish, too plastic. It was later to be confirmed as celluloid, an early plastic developed in the mid-19th century as a replacement for ivory.
This Heitiki was carved by Jacob Heberley, a self-taught Wellington carver who developed his own distinctive style. Much of his carving was commissioned by the government as official gifts for distinguished visitors, and his patrons included governor Lord Ranfurly, Alexander Turnbull and Walter Buller.
Heberley lived in Greytown in the 1870s and 80s, and married a local woman, Annie McLachlan. The Heitiki may have been acquired by the Wardell family at this time.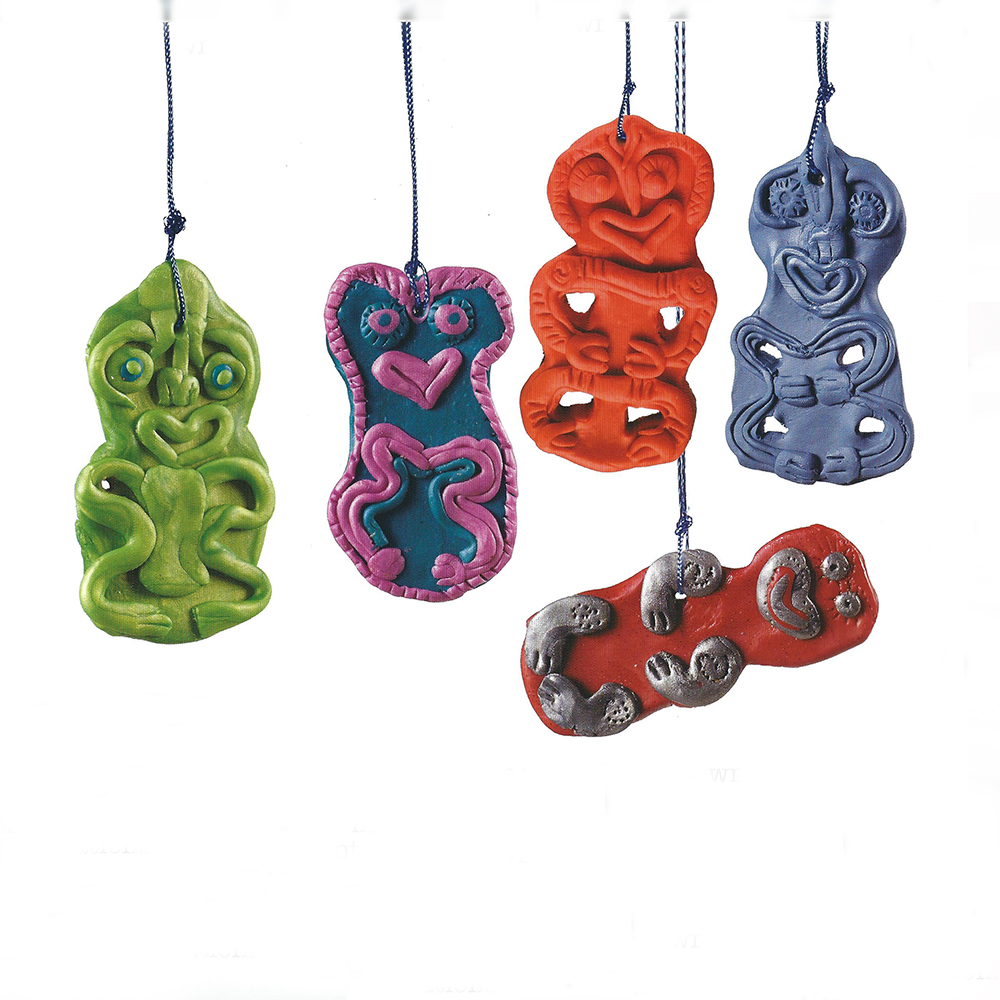 Activity
Try out this fun activity, making your own Heitiki out of modelling clay or salt dough.
Soften the clay to make it pliable by squeezing and rolling it with your hands on a flat surface.
Roll out a flattened oval piece about 5 mm thick. Press in the sides at the top third to create the neck shape.
Roll small pieces to make rounded strips that will form the eyes, arms, fingers, legs and mouth. Use the same color if you prefer.
Gently press each shape onto the base (see the template on page 70).
Use the sharp end of a skewer to make decorative marks and lines. Make a hole in the top or side for threading string after baking.
Place the finished work on a foil-covered baking tray. Follow the baking instructions specific to your modelling clay - this her ski was baked at 130"C for 15 minutes. When it's completely cool, thread the prepared hole with string.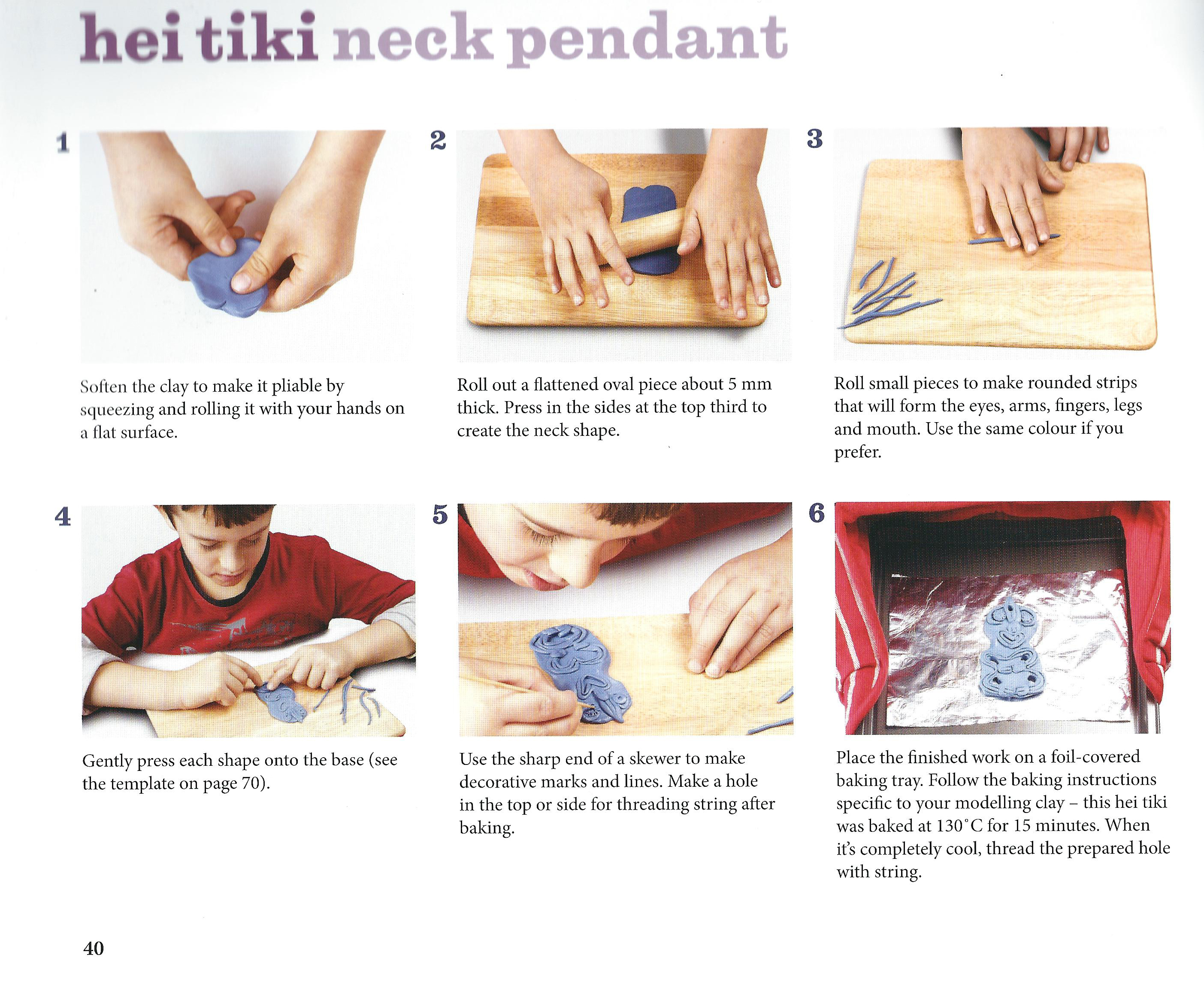 The instructions are from the fantastic book, Māori Art Book for Kids by Julie Noanoa and Norm Heke. Thank you Julie for allowing us to share it.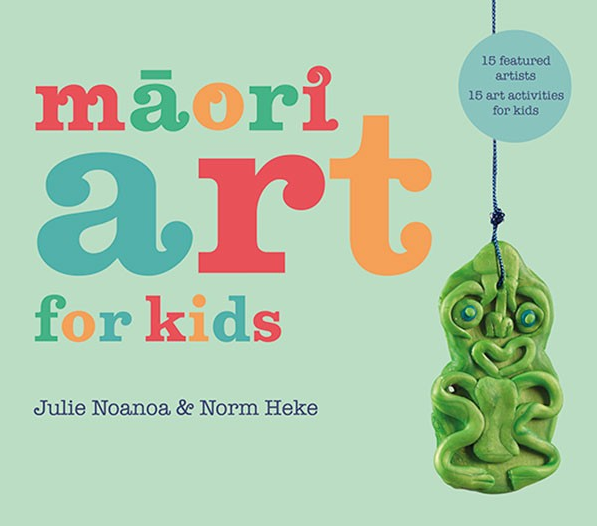 Check out the YouTube video on how to make them