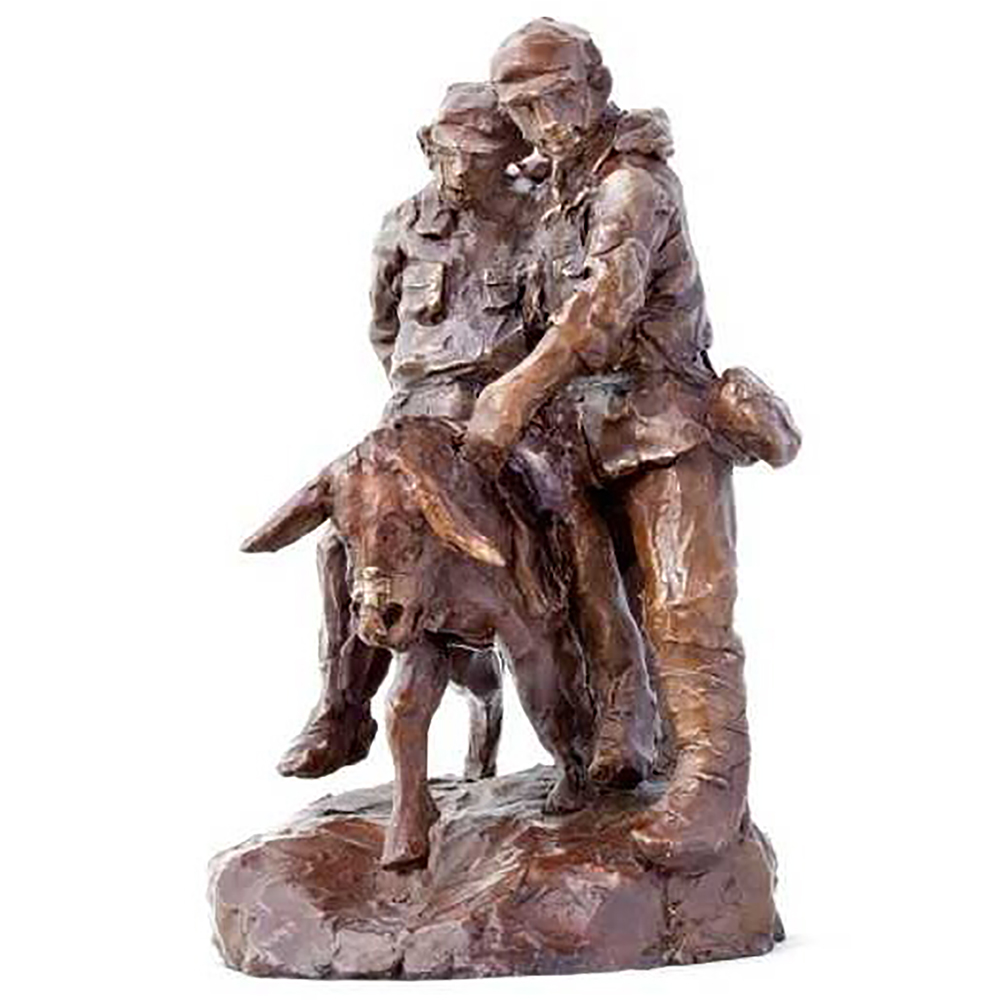 This bronze sculpture retells the story of two stretcher bearers at Gallipoli – New Zealander Private Richard Alexander Henderson and his Australian counterpart John Simpson Kirkpatrick. Both saved hundreds of wounded soldiers by using a donkey to carry them to safety.
The medic and the donkey saving a wounded soldier was how Ken Kendall commemorated those who have served. Here are some activities to help make this ANZAC day special for you and your whānau: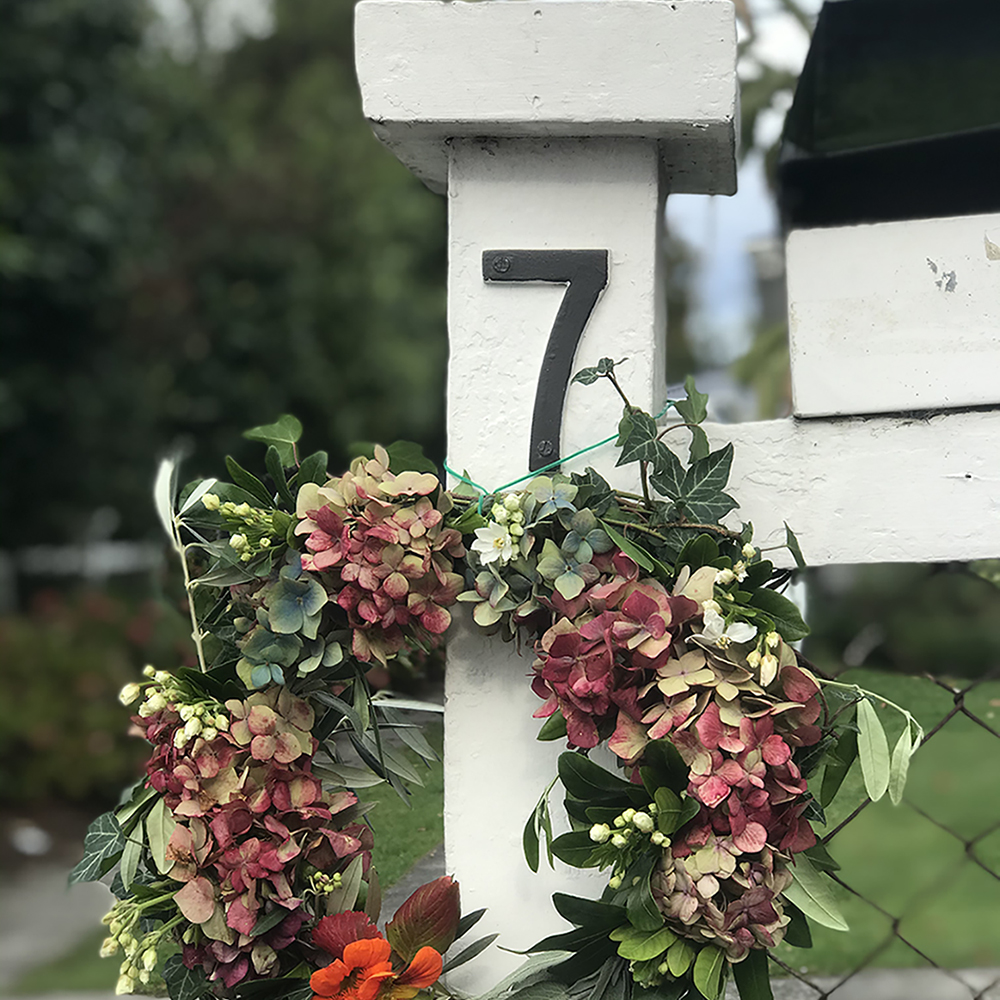 Flower Wreaths
As a family make a wreath together and hang it on your letterbox or gate. Check out #StandAtDawn for great ideas on how to make paper poppies. Or you could use flowers and foliage from your own garden woven together.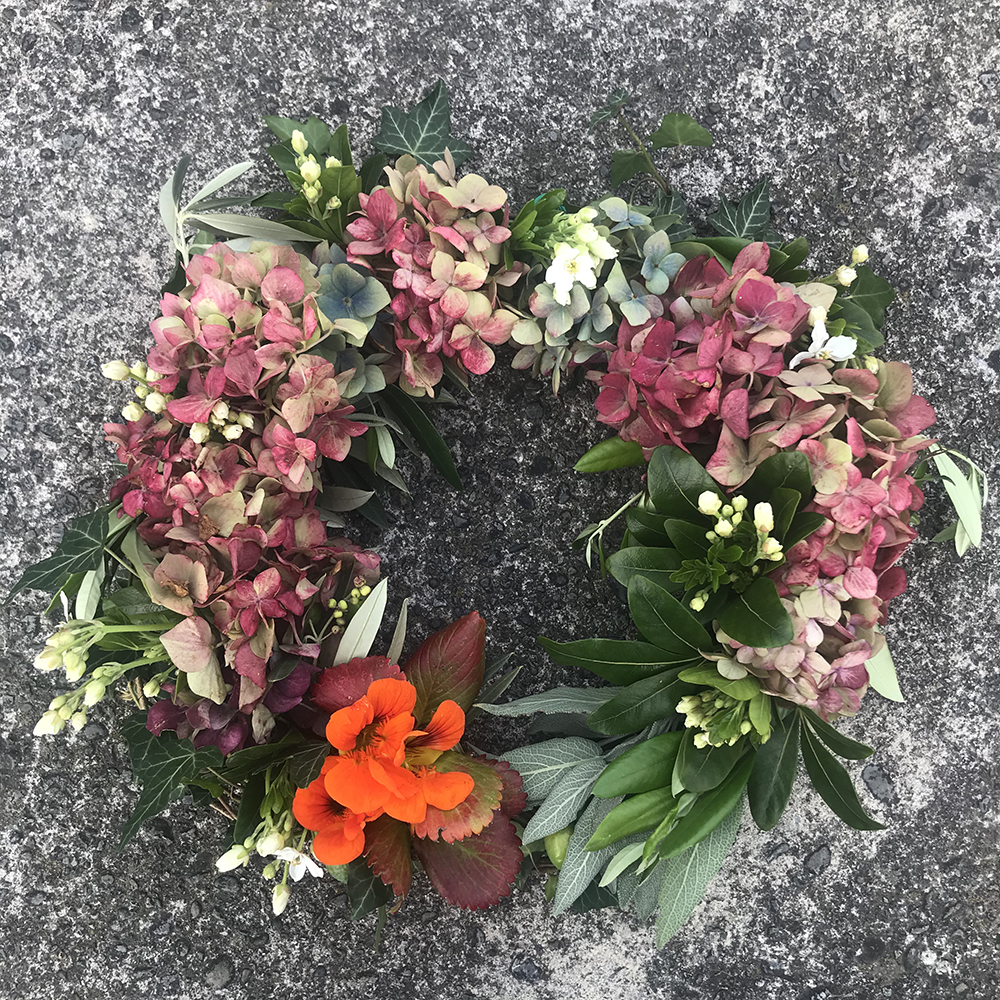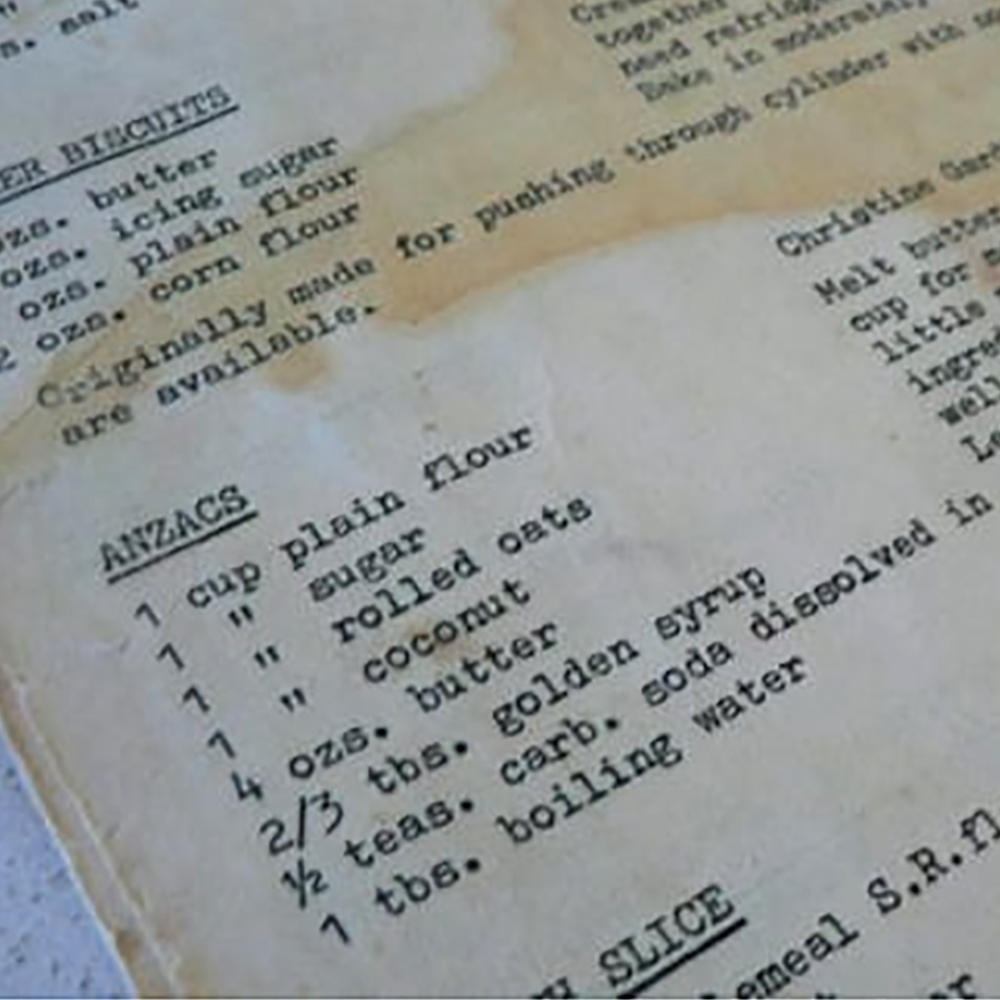 Baking for ANZACs

Make ANZAC biscuits together - These biscuits were popular during both world wars, as women at home could send them overseas and know they would still be edible after weeks at sea. Soldiers would break them up into pieces for breakfast or enjoy them with a cup of tea.
There are many different recipes for ANZAC biscuits. Like most old styled biscuits, ANZAC biscuits never have eggs, as these were in short supply during war times.
You will need
50g Flour, 75g Sugar, 2/3 cup Coconut, 2/3 cup Rolled Oats, 50g Butter,1 tblsp Golden Syrup, ½ tsp Bicarbonate Soda, 2 tblsp Boiling Water
To make
Mix all dry ingredients together. Melt the butter and golden syrup together. Dissolve the bicarbonate soda in boiling water and mix into the butter and golden syrup. Make a well in the centre of your dry ingredients and mix in the wet mixture. Place spoonfuls onto a greased tray and flatten with a fork. Bake at 180C for 15 – 20 minutes. The biscuits will appear soft on cooking but will harden up as they cool.