The Aratoi collection remains the only public collection of art works in Wairarapa. The museum marked its 50th anniversary in 2019 with a major exhibition, public programmes, and a publication available for purchase. Housed in the museum are over 3000 items that connect to our communities' sense of identity and place.
The collection store is filled with stories of the past and present. Aratoi preserves and keeps these stories alive. A selection of twenty works from Aratoi's collection have been included in this Memory Matching Game. Some works you may recognise from recent exhibitions such as 50/fifty – Fifty Years of Aratoi (2019), some may offer new intrigue.
 Learn about Elizabeth Thomson and Pat Hanly.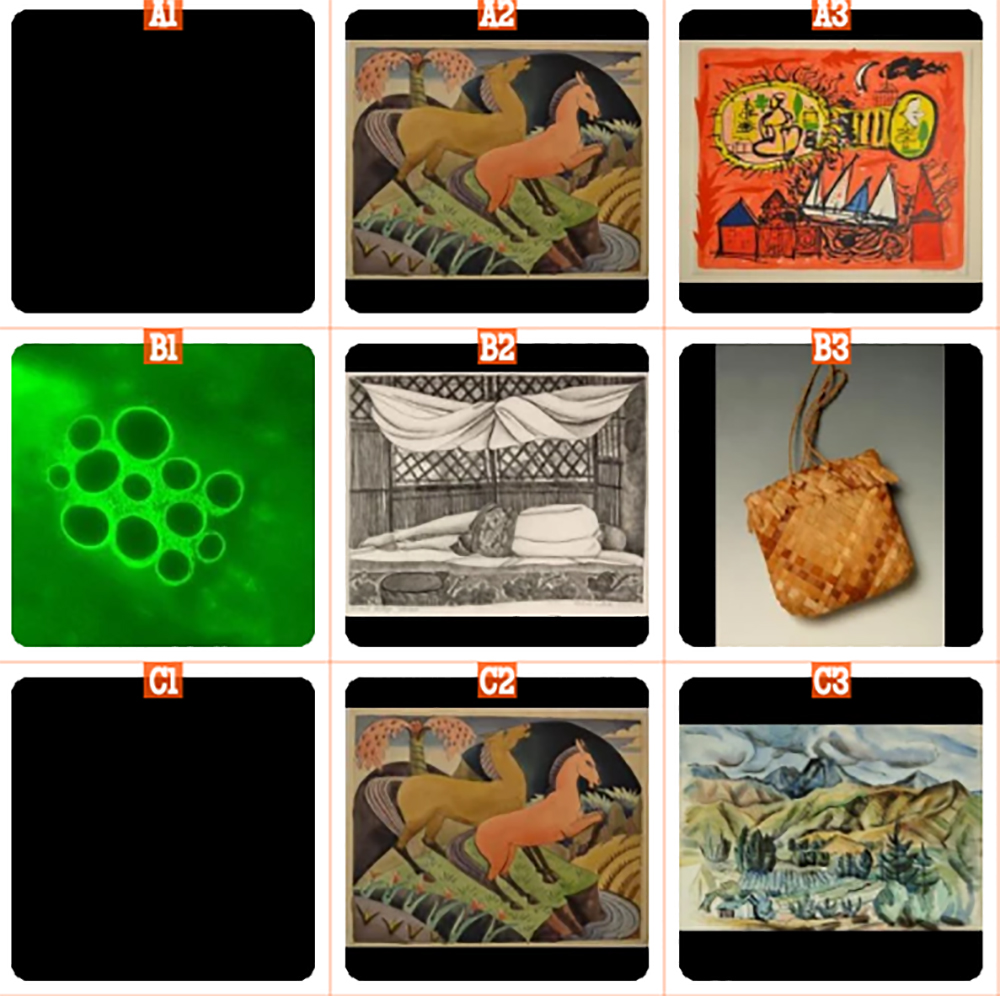 You can choose your difficulty level by selecting the number of cards (at top right) you wish to include in your game. This may help if you are playing on a small screen.