13 May 2020
Penny Bunny, who was chairperson of the Friends of Aratoi when Harry Watson's Cape Turn and be Damned was purchased, said that it was commissioned from Harry Watson as the Friends had a policy of making sure that local artists of talent were supported and given a way to have their work brought to the attention of the public.
Present chairperson, Sandra Debney echos Penny's thoughts. She says that the Friends continue to enable the purchase of works from Wairarapa and other artists. Some years ago, there was an exhibition of works purchased by the Friends which filled the Wesley Wing. Sandra feels that the Watson piece is important as it raises questions about our history which are relevant today.
Having lived over half his life in the Wairarapa and frequently exploring the myths and histories of the region, Harry Watson makes sculptural works which are his way of turning around and casting a critical yet inherently warm-hearted gaze on history. Watson's painted and sculptured fables have solid foundations in New Zealand history. In his words, history tells us 'where we are standing at any one time, the land we are on, what happened there before'. The figure on the right is based on Captain Cook's friend Sir Hugh Palliser, after whom Cook names the geographical feature (without him actually ever setting foot in New Zealand). Palliser is being chased by a skeleton-headed merman. In the company of kiwis, Cook looks down on the unfolding drama.

Excerpt by Gregory O'Brien, from the publication: 50/fifty – Fifty Years of Aratoi (2019)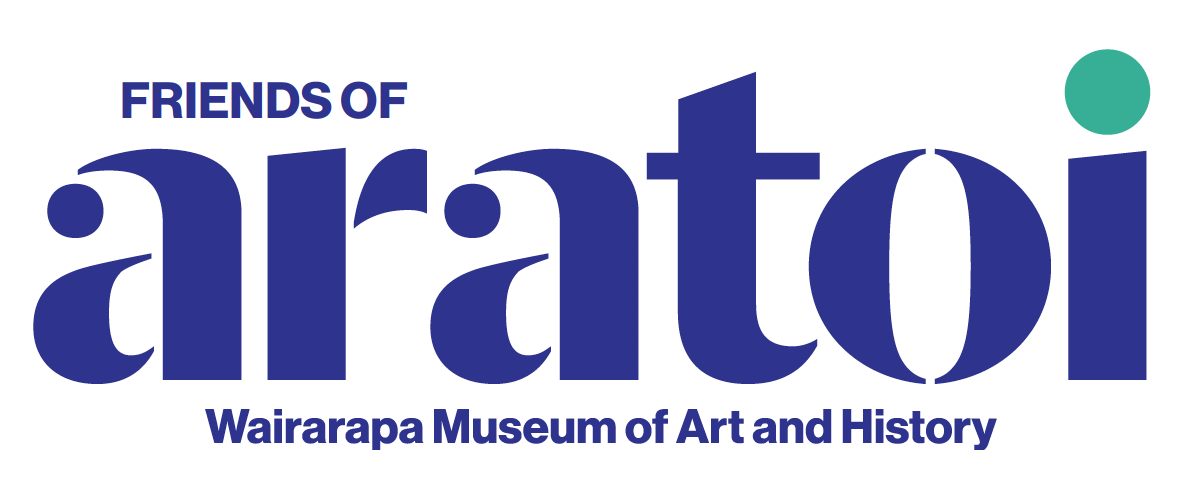 The Friends of Aratoi was formed to raise funds to help maintain and extend the collection and to support exhibitions, education programmes and events. Many members are on the daily volunteer roster, helping in the day-to-day running of the gallery. Benefits of membership include invitations to openings, and reduced price for tickets to various fundraisers.
If you want to find out more about the Friends or would like to become a member, visit the support page.
As well, once Aratoi opens again in Level 2, you can find information and join by asking at the front desk. Individual membership is $40 per year.

Every new member is helping to grow our important resource, Aratoi.